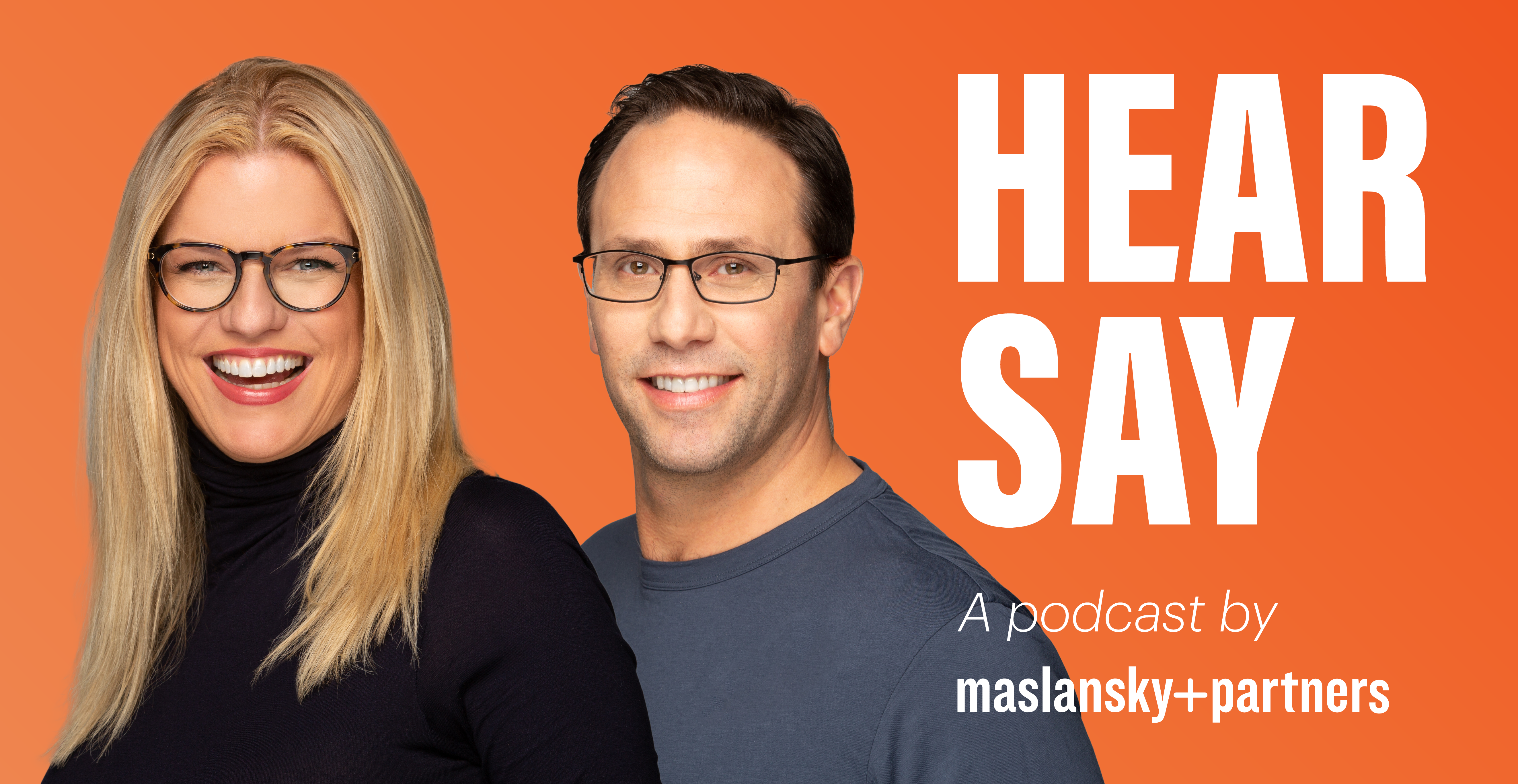 The language experts from maslansky + partners take on the smartest, savviest, and sometimes stupidest messages in the market today. CEO Michael Maslansky and President Lee Carter bring their experience with words, communication, and behavioral science to the table — along with a colleague or two — and offer up a "lay of the language." Their insight helps make sense of business, life, and culture, and proves over and over again that It's Not What You Say, It's What They Hear.
Catch up on all of HearSay episodes here:
Daggerwing Group joins Maslansky + Partners on this special episode of HearSay. How do you make environmental sustainability work for your business? It all comes back to people. Selling in, rolling out, and scaling up real, functional sustainability programs requires understanding your employees. It requires a thoughtful business case, careful change management, and, of course, the right message.
Continue Reading ➔ Walking the Walk on Responsible Business with Daggerwing